THE SOCIAL CHALLENGE
Though times are changing, and people are becoming more aware and accepting of Gay, Lesbian, Bi, Trans, Intersex and Queer (LGBTIQ+) individuals, legal protection and equal rights vary from country to country.
Governments have a responsibility to ensure that all their citizens are safe and can live free from tyranny (Cruelty), this includes making sure that all citizens have equal access to support, resources, health and welfare in the country, they live in.
However, in some countries where attitudes are still hostile towards LGBT people, especially same-sex couples; police and right-wing groups are known to monitor websites, mobile apps, and meeting places – forcing individuals to rely on the internet and chatrooms to connect with peers and build their own community, because they are unable to meet up in a physical space — like a bar or club.
This means that the rainbow-community can be at even greater risk of falling victim to entrapment campaigns, abuse, discrimination, humiliation, imprisonment, severe punishment and even the death penalty. In all cases, a platform like My Rainbow Net will help promote safety, education and inclusion in the community for LGBTIQ+ individuals and same-sex couples, which can be extremely important if you and/or your partner is planning to travel overseas.
THE QUEER & ALTERNATIVE SOLUTION
My Rainbow Network represents the voices and opinions of the rainbow-community and our allies. Founded by Victor van der Meer in 2015, who believes that "diversity and equality is the new currency by which nations maintain economic competitiveness and global prosperity".
Our goal is to start-up a social enterprise to help raise funds, so we can deliver incentives and programs to address the gender and sexual inequality issues in the community,
If any of this, resonates with you, please consider making a pledge to support My Rainbow Network's mission, to deliver social justice and reform for LGBTIQ+ people in society.
Don't forget, you can also show your support by visiting myrainbownetwork.com, and signing up for a free account.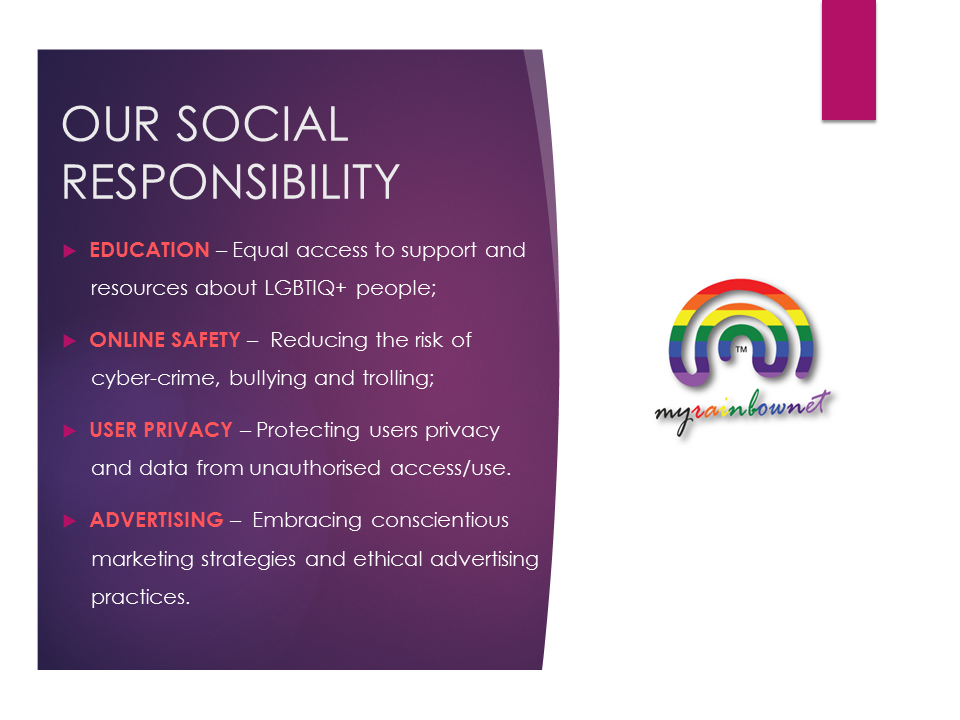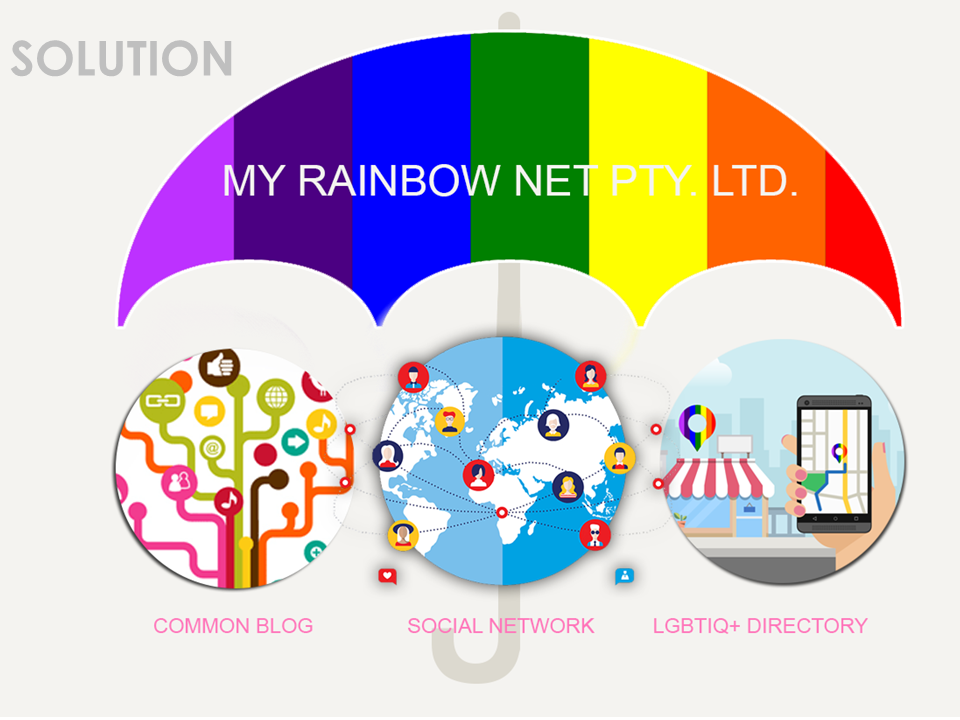 My Rainbow Network – Common Blog
A private social network for Lesbian, Gay, Bi, Trans individuals and our allies to connect free from judgement and discrimination. Streamlining news, current affairs, blogs and resources – our aim is to advance education and awareness of LGBTIQ+ issues in mainstream society.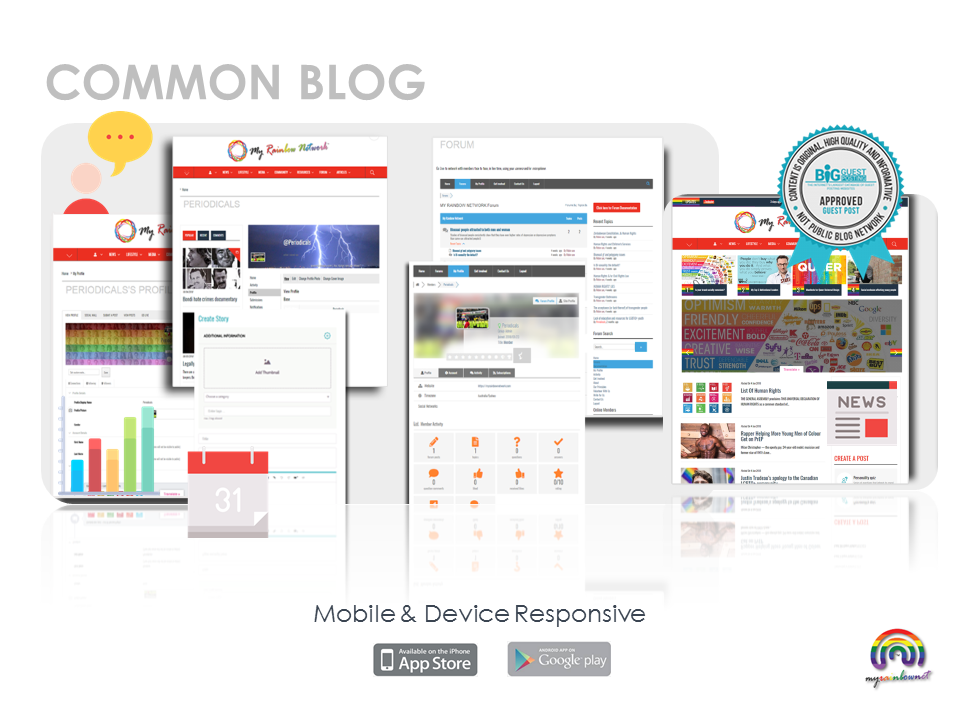 Rainbow-friendly Directory
A rainbow-friendly marketplace promoting safe common places, spaces, activities, travel blog, events, and services around you, wherever you are in the world.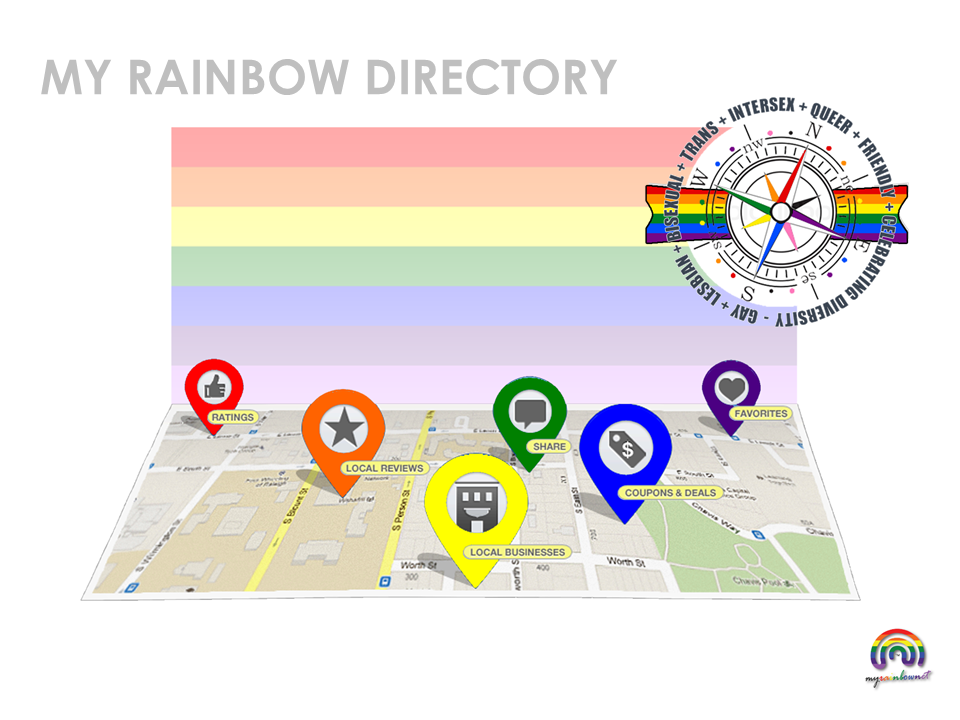 About The Founder
Founded by Victor van der Meer in 2016, who saw a gap to create a centralised marketplace for LGBTIQ+ people, to find education, support and resources.
Let's Work Together
The following are suggested ways of working together:
Press & Social Media Trips, fitting with the editorial themes of the website
Contests, giveaways and featured articles about select products & services
Sponsored Posts & Product Reviews
Banner advertising
Brand Ambassadorship
Objective & Purposes
Helping identify the social barriers that inhibit human growth and potential, Our purpose is to encourage participation for all members' and contributions in the community, to inspire constructive dialogue and opinions to address some of today's biggest human rights violations and social problems.
Our aspirations are to;
advance health, and knowledge
advance education for youth in regional areas
advance social and public welfare
advance culture and preserve rainbow pride history
Promote reconciliation and cultural tolerance
Protecting human rights
Do you have your own blog or website?
Fantastic, My Rainbow Network is a great way to promote it and attract natural links, that can directly improve the reputation of your website or blog and where it ranks in Google, and other search engines.
All you have to do is submit your blog or feeds link, below for review.
My Rainbow Network is "Approved by Big Guest Posting Website" but, what does this mean for you? It means, myrainbownetwork.com has been reviewed by experts in the field of blogging, SEO and internet marketing and passed the following criteria.
Domain name has not expired and become part of a Public Blog Network
Website's content is original, high quality and informative
Website is not performing any SEO activities that are putting it at risk of being deindexed
Website is not selling a large number of guest posts, also know as a Guest Post Farm
Website is not promoting any unethical or illegal content or media that may damage your brand's reputation.
The Sociological Imagination Process
Using your sociological imagination will help you to think critically, and practicing your critical thinking will expand your sociological imagination.
Sociologists differ in their understanding of the concept, but the range suggests several important commonalities. Together, they conclude that: C. Wright Mills defined sociological imagination as "the awareness of the relationship between personal experience and the wider society".
The Rainbow Community may assume that they will be negatively judged for their sexual orientation and may experience intense fear and/or anxiety that prevent them from being open about their sexual orientation. The perception of homophobia from the community (whether accurate or not) and the internalising of negative things that they have heard about being "gay" can lead to misconceptions and confusion about Sexual fluidity (asexuality, homosexuality, bisexuality and heterosexuality).
Key LGBT + IPAQ statistics
The Rainbow Community suffer alarmingly high rates of bullying and violence in schools, alcohol and drug use, sexually transmitted infections (including HIV/AIDS), suicide and homelessness. Some statistics include:
84.6 percent of LGB students reported being verbally harassed
40.1 percent reported being physically harassed
18.8 percent reported being physically assaulted
at school in the past year because of their sexual orientation.1
Nearly two-thirds (61.1 percent) of students reported that they felt unsafe in school because of their sexual orientation.1
38.4 percent of The Rainbow Community drank alcohol before age 13, compared with 21.3 percent of heterosexual youth.2